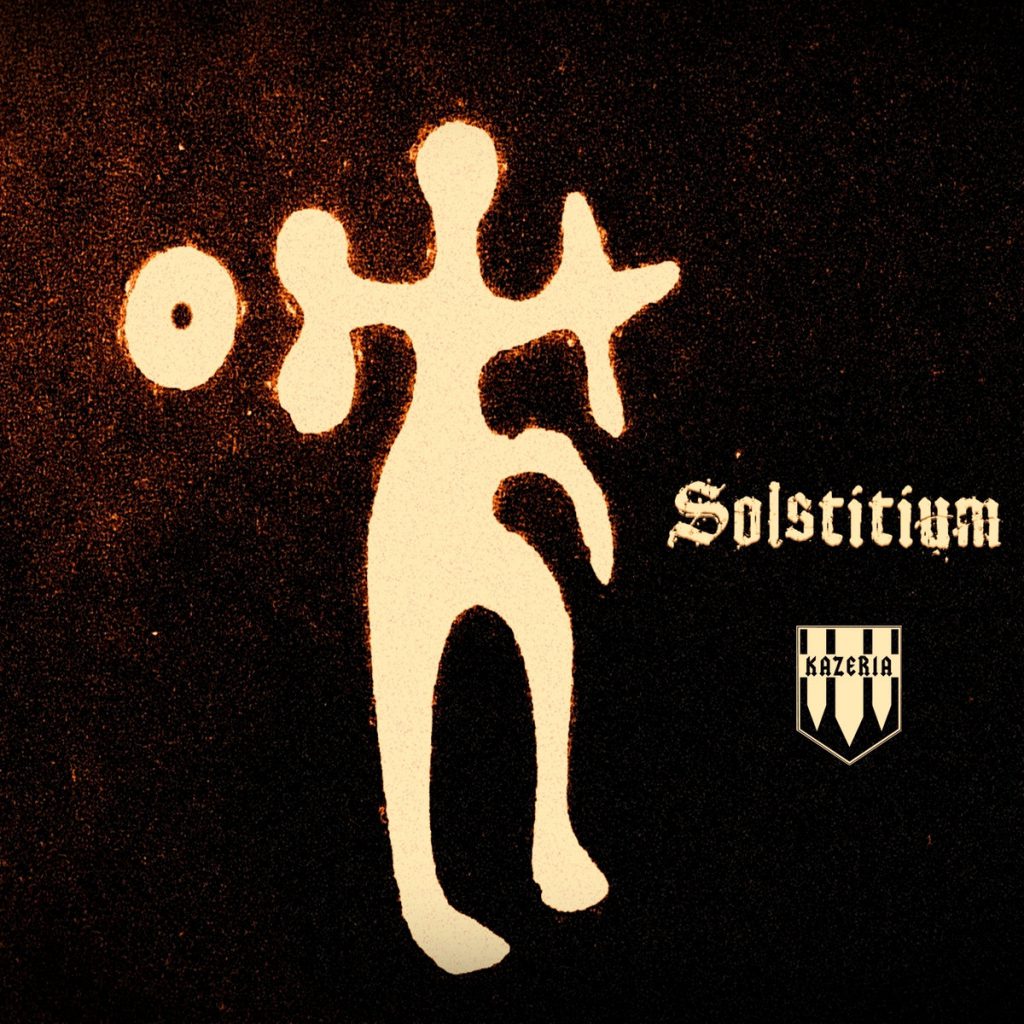 Solstitium by Kazeria
This opus was conceived and recorded between June 20th and 21th (2019) as an aural manifestation of the Self, going thru the Solstice.
The Summer Solstice sets in northern lands as Winter Solstice sets in southern ones. The power of the longest day and that of the longest night can be witnessed.
This epoch implies change, mutation, restoration.
Solstitium means to be part of the Cycle of Time and of the Fall and the Rise. At the same time, we intend to become the blazing Point, unmoved, at some center. Like a rising Phallus as a symbol of perennial trascendence beyond seasons.
In all this, lies wisdom.
[S]
---
«Solstitium».
Approaching to a more experimental side of its work, Kazeria introduces to a complex but also more organic sound by evoking diverse influences. Between the pulsating martial feel to Dark Ambient textures, these tracks roam among some glimpses of Krautrock, old-school Industrial, lo-fi and Noise.
The use of analog gear and real-time playing, avoiding the abuse of «virtual», have increased to underpine an important concept: a primitive ethos -thru sound- transforms into symbol and ritual.
// Direct download from this site means supporting the artist //
https://kazeria.bandcamp.com/album/solstitium
---