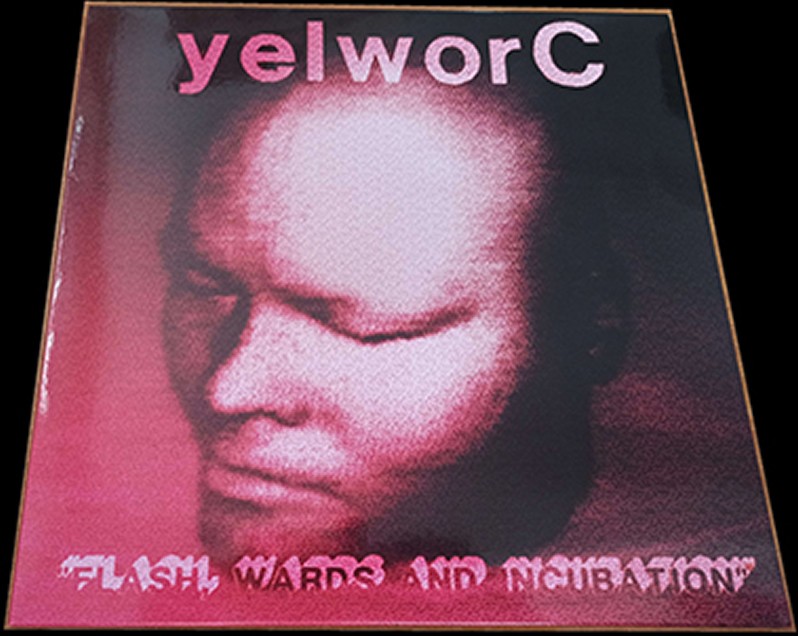 yelworC – Flash, Wards And Incubation (Limited Red Edition, 12″ Vinyl)
Label: Poison-Door – PDR02
Format: LP, Vinyl, Red
Country: Germany
Released: 2023
Style: EBM, Electro, Industrial
yelworC were a highly influential Dark Electro group from Munich/Germany, formed by Dominik van Reich (later amGOD) and Peter Devin in the night of New Year's Eve 1987/88. After three highly regarded demotapes, the band released their pathbreaking debut album «Brainstorming» in December 1992 on infamous Celtic Circle Productions. The album was marketed by C.C.P. as a «futuristic and neo-apocalyptic Electro-Dark synthesis». yelworC's sound was often compared to Placebo Effect on "Galleries of Pain". The album was followed by the legendary EP "Blood in Face» (C.C.P., 1993), which contained the club hit «Soulhunter» and more. The band disbanded shortly after and Dominik van Reich went on to found the project amGOD. 2 more yelworC albums and an EP were released in 2004 and 2007 (on In Strict Confidence's Minuswelt label), but featured Peter Devin only. The following 4 vinyl re-releases are officially authorized versions and no bootlegs!
Strictly limited to 200 copies, on RED Vinyl Released for the first time EVER on Vinyl: The second Cassette by yelworC, self-released in 1989 on TAPE only. The Vinyl features all 12 original tracks (46 minutes), divided on two sides (Alpha- / Omaga-side) as on the original, super rare tape.
TRACKS:A1 C.O.M.A. A2 X-Ray Gene A3 Gore-Tex A4 Purgatory A5 cRASH S.o. A6 hYSTERIA B1 Ostac I.s.D.n. B2 nO votE oN B3 Artifacts B4 Bad tastE B5 OP:trAnsAct B6 Seduction