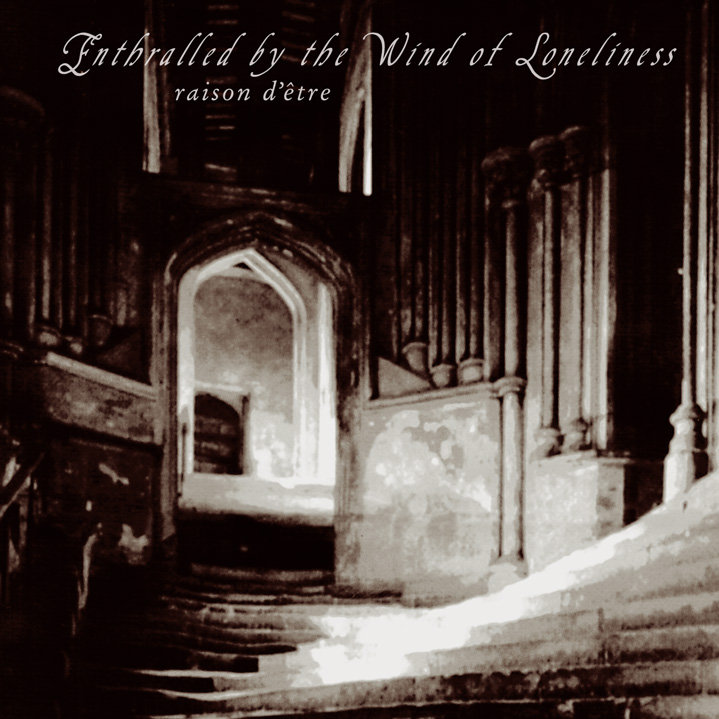 Raison d'être ‎– Enthralled By The Wind Of Loneliness (Redux)
Label: Old Europa Cafe ‎– OECD175
Format: CD, Album, Reissue, Remastered
Country: Italy
Released: 31 May 2013
Style: Dark Ambient, Industrial
Unveiled, the verge of the silence, the voice of the shadow; the cynosure of the psyche is trembling for the essential breath. A subliminal reborn of invisible light strikes the eyes as the underpass appears in the essence and escarps into the esoteric realm of the source of life. A subliminal summon from disappearing heart enthralls the wind of loneliness. Lost spirit leaves deep traces behind as the path is revealing. Circle within circle the lingering path transubstantiates ostensibly, into a revolving contemplation.
'Enthralled by the Wind of Loneliness', the second CD album by raison d'être, was originally released in 1994 by Cold Meat Industry. It is now available as a reduxed and enhanced CD album. All the sounds has been restored and re-recorded from source and all the tracks has been carefully mixed to maintain the true feeling and atmosphere of the original album but with the modern standards for high quality audio. 'Enthralled by the Wind of Loneliness' with four related related bonus tracks can for the first time be experienced with superior audio quality and well balanced mixes.
'Enthralled by the Wind of Loneliness' has been mastered according to the K-14 level standard. The K-14 system will ensure that the highest dynamical range will be preserved in the music. It… more
Composed by Peter Andersson in 1993-1994.
Restored, re-recorded and mixed in 2013.
K-14 level mastering.
CD released by Old Europa Café, OECD175.
Digital release by Yantra Atmospheres. YA-2014-52.