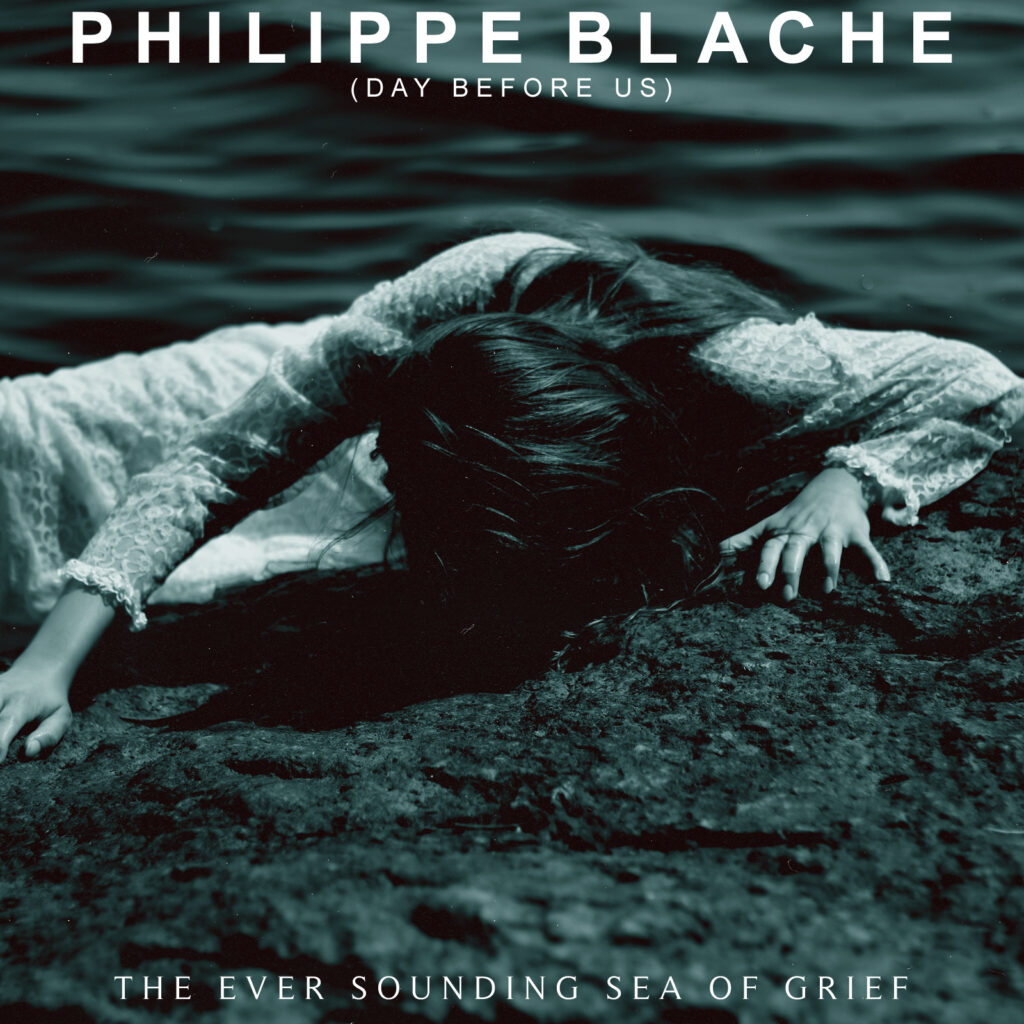 « The ever sounding sea of grief » is a cathartic and spiritually uplifting musical journey. Partly abandonning the lyrical component which was central in previous releases of his musical project «Day Before Us» Philippe Blache introduces here a slight new stylistic turn. This album makes incursions within the world of avant gardism, noise ambient and modern classical minimalism with a subtle cinematic edge. It can be appreciated as a purging ritual mainly built around harrowing reverb piano key, blackened skies of droney textures, then majestic organ patterns within a foreboding sonic spectrum. Those lengthy tracks feature additional arrangements as spoken words. As for the last «Day Before Us» album to date the striking visual imagery is provided by forward-thinking artistic collaborator and multi-talented Natalie Ina. «The ever sounding sea of grief» is a thrilling and colossal poetical/musical drama of overwhelming expressive intensity.
/ / /
Lyrics from Anna Kingsford (1848-1888)
Reeds in the river! reeds in the river!
O deep in my heart like the reeds in the river,
My thoughts grow in darkness, far down out of sight,
And over my life passes shadow and light,
Like sunshine and cloud on the breast of the stream,
But I sit by the banks of my river and dream,
For day after day, they grow silent and strong, ––
The reeds of my Syrinx, the reeds of my song!
____________________________

Slowly athwart the grey empurpling heavens
The bearded evening clouds swept slowly by
With ghostly arms outstretched, and shadowy robes
Curling around them; one by one they passed
In sad procession, solemnly and still;
A crowd of phantoms following to the tomb
The fair departed Day.
______________________________

All the sweet odours of silence, that rise
Up from the world to the musical skies,
And the voice of the waters that swell and sink
Speaks through the distance, and dimly I think
Of that fathomless ocean of Time and Fate
Bearing us onward and on without cess
Into the dark mysterious Never,
Spirit to spirit, the small and the great
Into the Sea of Forgetfulness,
The sea that rolls and rolls for ever! 
Concept, music and arrangements : Philippe Blache (Day Before Us)
Narrative: Olga Gabris
Photos artwork: Natalie Ina
Mastering: Giuseppe Verticchio
2022 © Philippe Blache, GH Records
Contact : daybeforeus@yahoo.com
→
daybeforeus1.bandcamp.com
www.facebook.com/Daybeforeus/
www.instagram.com/daybeforeus_music/
www.instagram.com/natalieina.photography/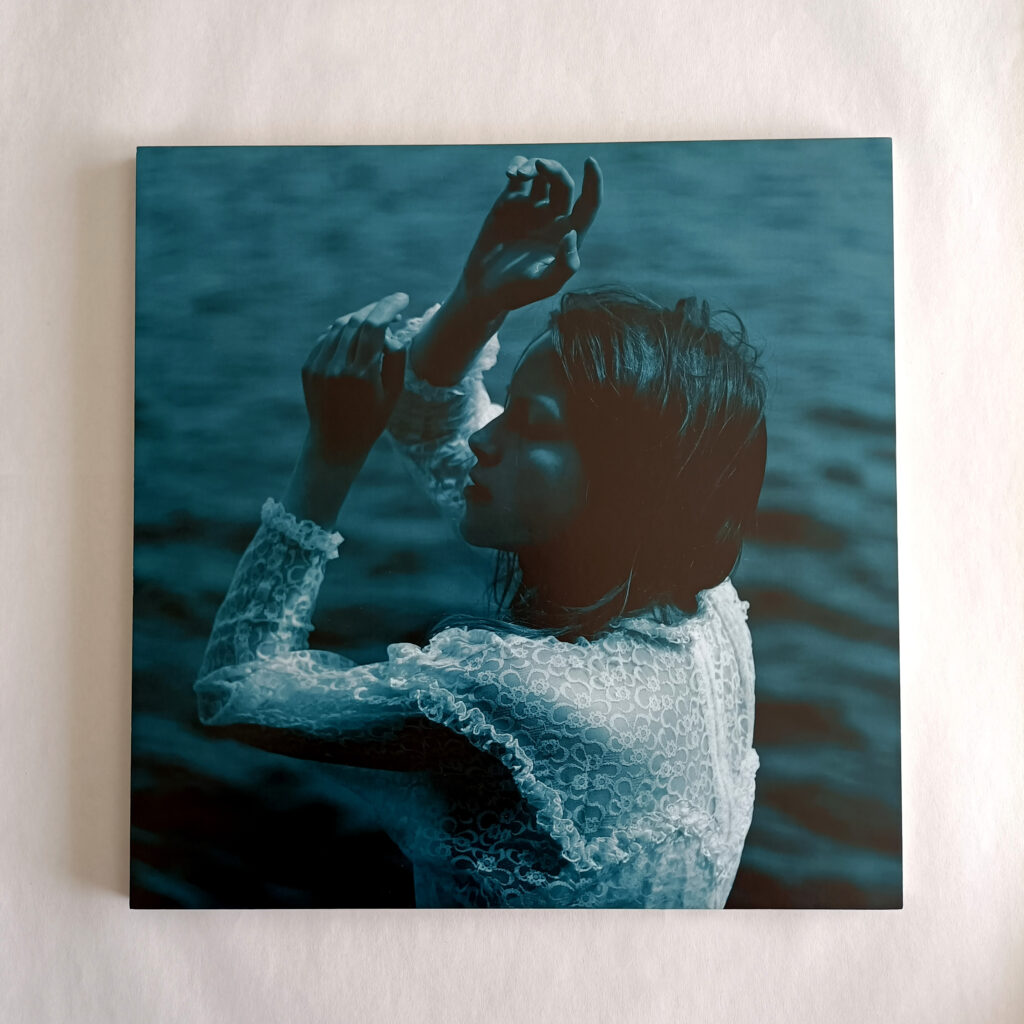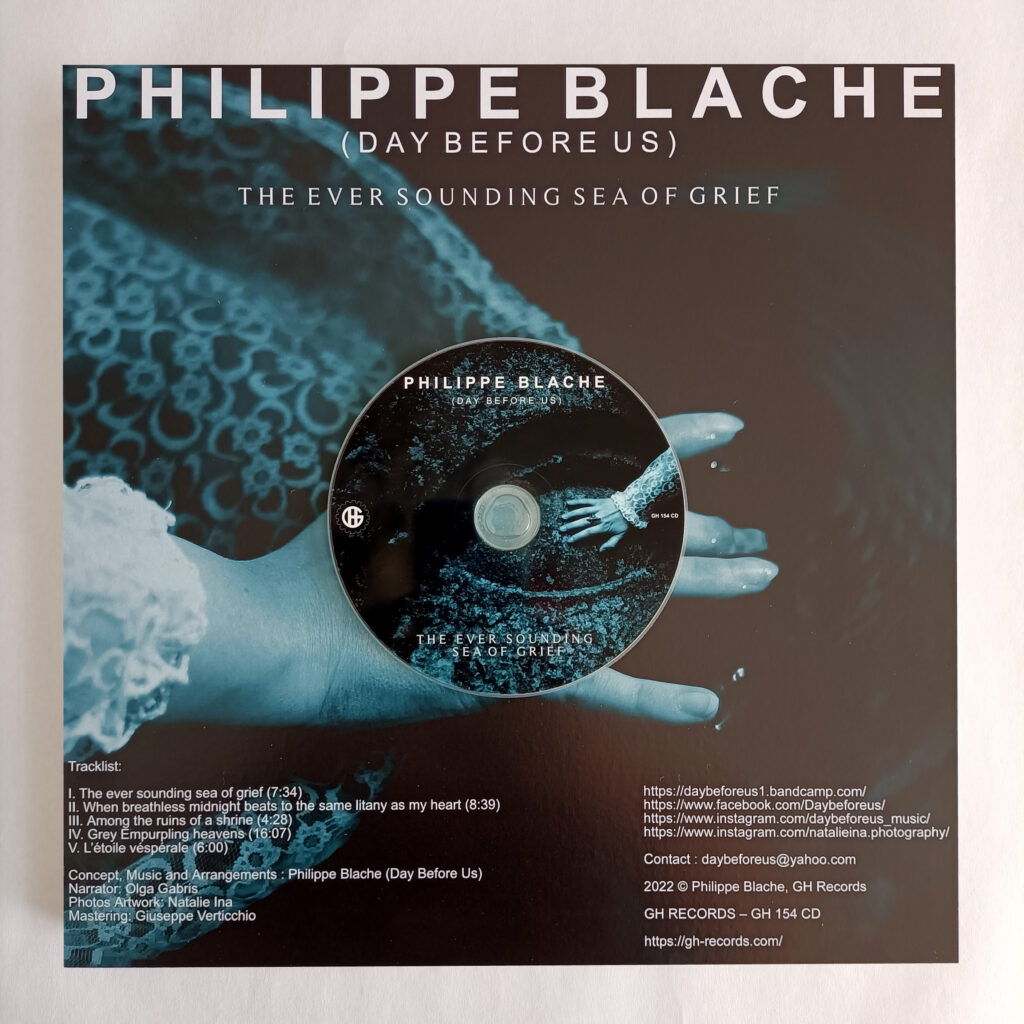 The Ever Sounding Sea Of Grief (Board Printed)
Compact Disc (CD)
Foam Board Printed in gloss on both sides, one centimeter thick. Super Special Edition. Size 30 x 30 cm.
→ IT WILL ONLY BE ON SALE IN PRE-ORDER/ BUY →
→ The pre-order ends on 12/11/2022