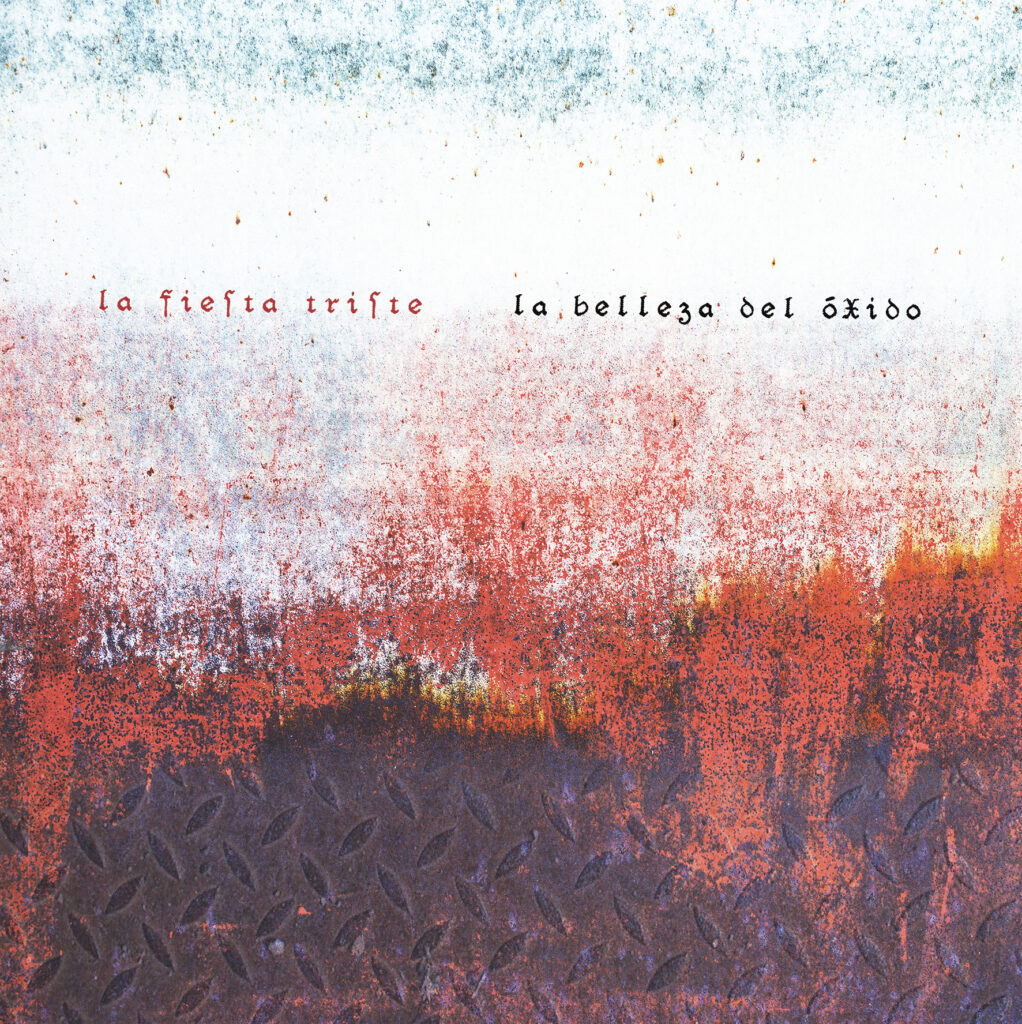 LA FIESTA TRISTE próximamente / soon at GH Records
Tras algunos trabajos auto-producidos, como "Ciudades invisibles" (2000), "Minimalista" (2005), o "Desaparecer" (2019), publicados en CD y plataformas digitales, apuesta en este nuevo disco por el formato vinilo y la producción "Do it yourself" en esta edición, con la colaboración del sello GH Records →
+ + +
La Fiesta Triste es el proyecto en solitario de Javier Andreu (a.k.a.Fête Triste), músico, productor, diseñador y fotógrafo valenciano. Cursó estudios de música y piano en el Conservatorio. Autodidacta posteriormente al bajo, guitarra eléctrica, batería, sintetizadores y producción musical. Este proyecto surge de las cenizas de otras bandas en las que ha participado (Basura de Eva, VIE y Pronoise).
Este nuevo disco cierra un ciclo de varios años produciendo y componiendo, y comprende una selección de 8 canciones escogidas de entre un gran número grabadas en estos últimos años. La música, el concepto y el diseño de las portadas, han sido creadasen su totalidad por Fête, excepto "Todos contra todos"una versión libre inspirada en un tema original de Sergio Alfonso (compañero, productor y baterista). El Tema "To Helen" es un homenaje a la literatura romántica de Edgar Allan Poe, y la letra está extraída del poema del autor que lleva el mismo título.
La mezcla y masterización corren a cargo del productorJosé M.ª Aboga (Redhome Studioshttps://redhomestudios.com/), y el video promocional del tema "Crepuscular" ha sido realizado por la video-artista Lesya Yershova http://www.yershovamind.com/ . Colaboran Avencio Delgado con su sello GH Records https://gh-records.com/ , Jesús CTG (APMV Asociación Promotora Multicultural Valencia / Emergencia Sonora https://emergenciasonora.es/) y Dani Sombra (Dark Valencia http://darkvalencia.com/), colectivos con solera en este tipo de música en la ciudad.
La Fiesta Triste – La Belleza del Óxido
"La belleza del óxido"(2021) sugiere una reflexión sobre el paso del tiempo, una metáfora de nuestra efímera existencia. Una visión poética de la corrosión de la piel, del alma, sobre la edad y la muerte, mostrando la belleza que hay en este proceso decadente, tal y como sucede con la oxidación de los metales en su exposición al tiempo y a los elementos.
El hilo conductor sónico y estético del disco es la referencia al óxido: ruidos, chirridos y metales, que acompañan a las melodías creando un paisajes coloristas que se mezclan con elementos de varios estilos musicales de los que se influencia, como EBM, post-punk, noise, psytrance, post-rock…siempre con un estilo propio muy reconocible, bases electrónicas bailables minimalistas y repetitivas, adornadas con melodías melancólicas de guitarra, bajo y sintetizadores.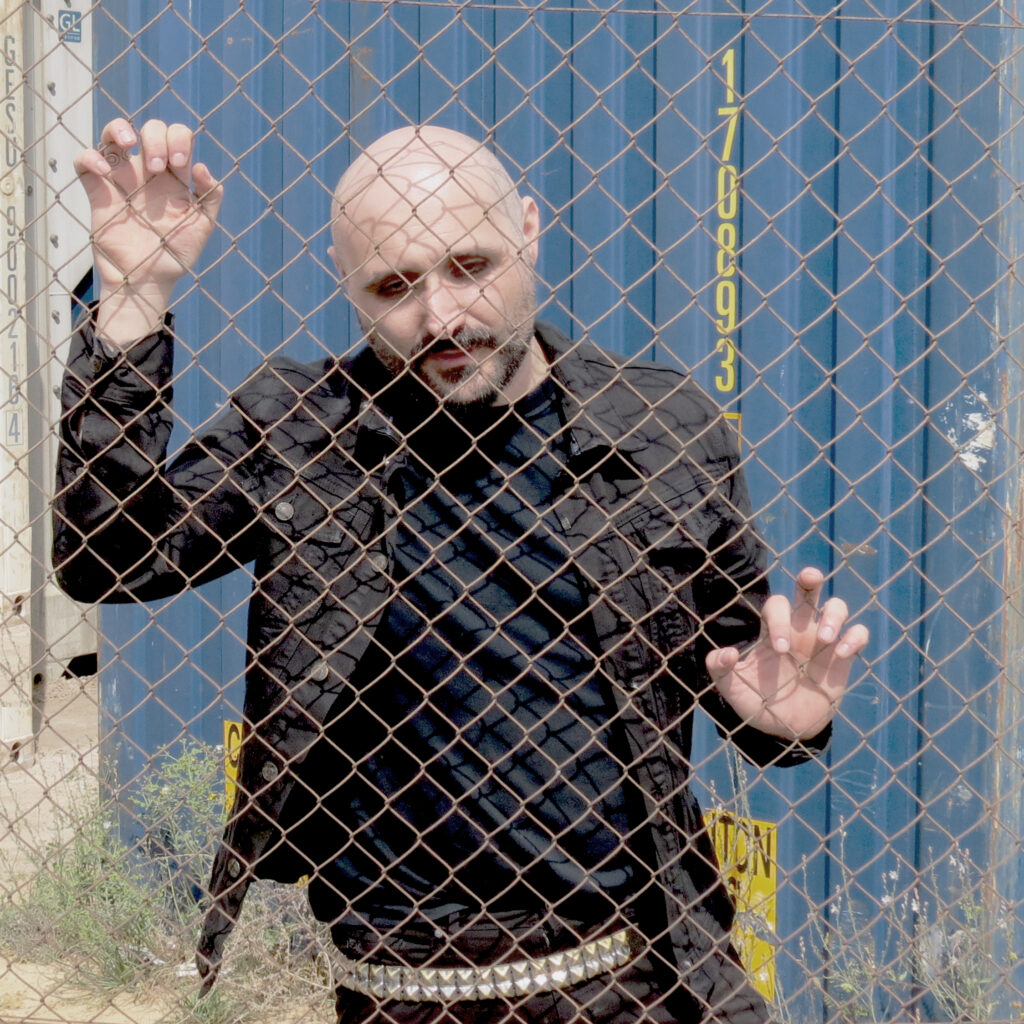 EG → LA FIESTA TRISTE is the solo project of Javier Andreu (a.k.a. Fête Triste), a musician, producer, designer and photographer from Valencia (Spain).
He studied music and piano at the Official Music School. Later in life he taught himself to bass, electric guitar, drums, synthesizers and music production. This project arises from the ashes of other bands in which he has participated (Basura de Eva, VIE and Pronoise).
After some self-produced works, such as «Ciudades Invisibles» (2000), «Minimalista» (2005), or «Desaparecer» (2019), published on CD and digital platforms. In this new album Fête bets on the vinyl format and the «Do it yourself» production, with the collaboration of the label GH Records.
This new album closes a cycle of several years of producing and composing, and comprises a selection of 8 songs chosen from a large number recorded in recent years. The music, the concept, the design of the covers, have been entirely created by Fête, except for "Todos contra todos" a free version inspired by an original song by Sergio Alfonso (producer and drummer). The theme «To Helen» is a tribute to the romantic literature of Edgar Allan Poe, and the lyrics are taken from the author's poem with the same title.
Mixing and mastering are carried out by the producer José M.ª Aboga and the promotional video for the song "Crepuscular" has been made by the video artist Lesya Yershova. Avencio Delgado collaborates with his label GH Records, Jesús CTG (APMV Asociación Promotora Multicultural Valencia / Emergencia Sonora https://emergenciasonora.es/) and Dani Sombra (Dark Valencia), collectives with tradition in this type of music in the city.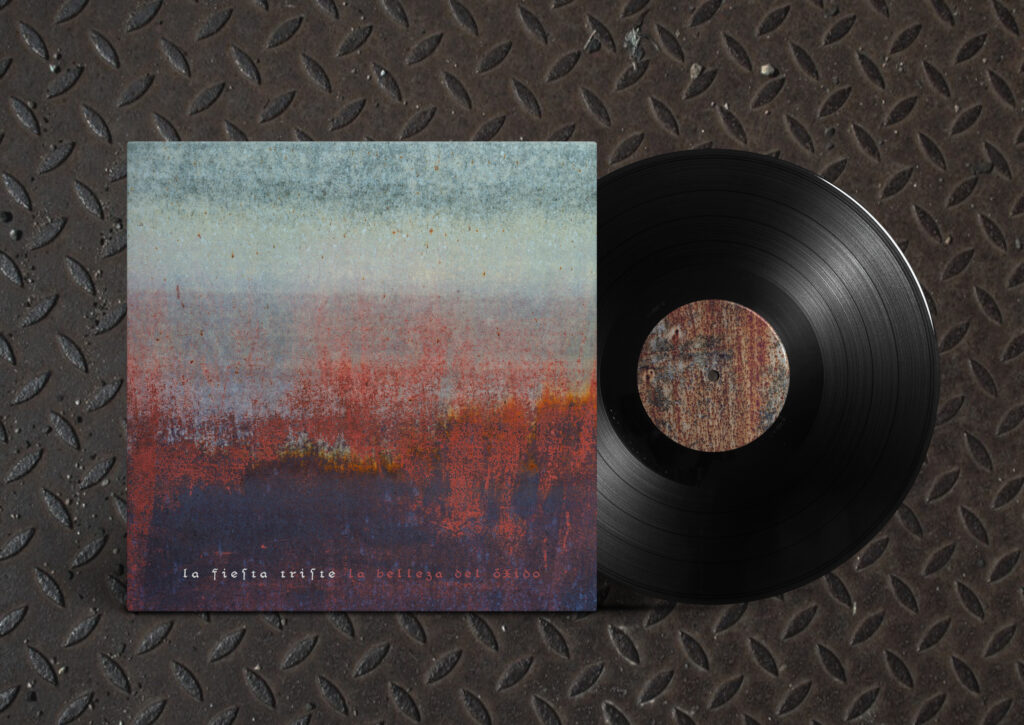 "La belleza del óxido /The beauty of rust" (2021) is a reflection of how time goes by, a metaphor for our fleeting existence. A poetic vision of the corrosion of the skin, of the soul, of age and of death, showing the beauty that exists in this decadent process, just as happens with the oxidation of metals in their exposure to time and the elements.
The sonic and aesthetic thread of the album is the reference to rust: noise, squeaks and metals, which accompany the melodies creating colorful passages that are mixed with elements of various musical styles from which it is influenced, such as EBM, post-punk, noise, psytrance, post-rock … always with his own very recognizable style, which consists of minimalist and repetitive dance electronic bases with melancholic melodies of guitar, bass and synthesizers.