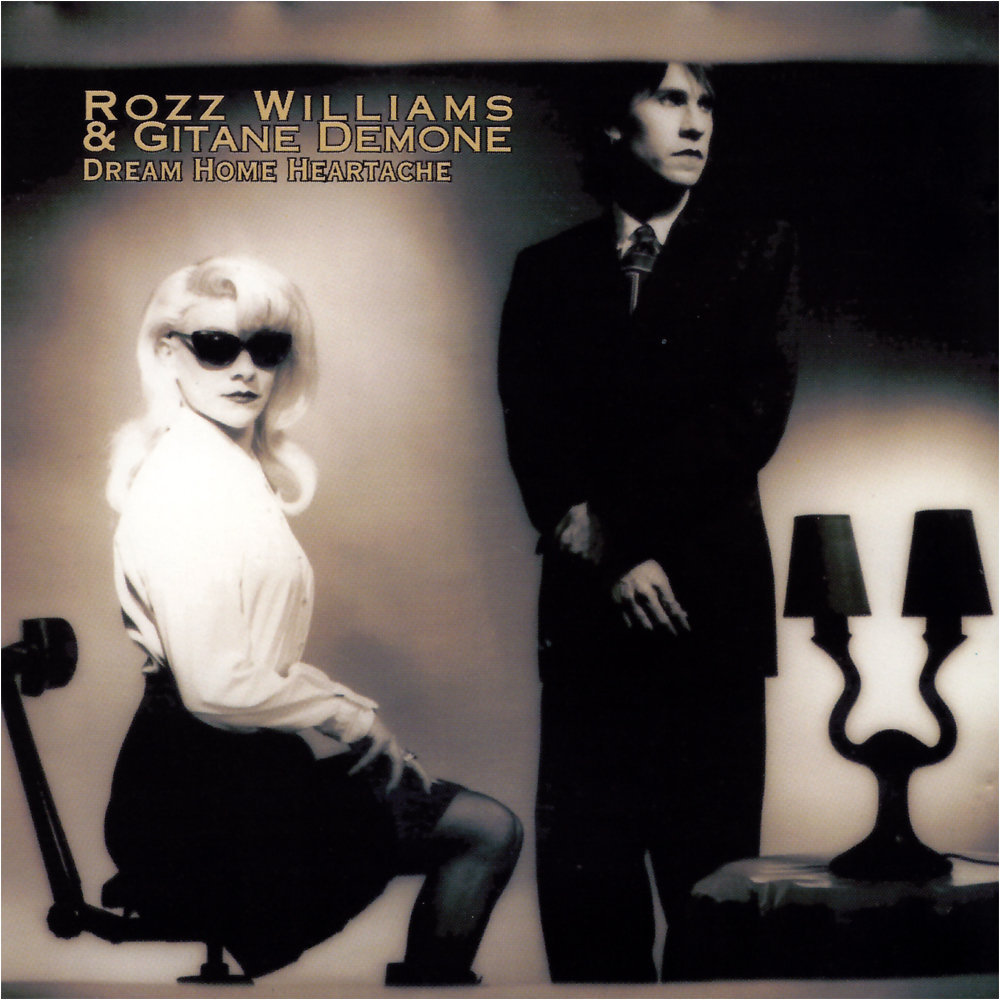 Rozz Williams & Gitane Demone ‎– Dream Home Heartache
Label: Paragoric ‎– PA 14
Format: CD, Album
Country: Germany
Released: 1995
Style: Avantgarde, Ethereal
Dedicated in memory of Rozz Williams : voice of all sorrows and shattering truths, the dreamchild whosewounds spit poetry. (G.D.)
Limited re-print of 450 copies of this classic album from 1995.
Deleted for more than 10 years, now re-released in the re-mastered version of 2002, with 1 Bonustrack ("Manic Depression II"), previously available on Vinyl only.
Considered to be one of the founding forefathers of the Gothic Movement ROZZ WILLIAMS had in fact made a wide variety of stylistic musical moves throughout his impressive career until he died in 1998.
Emerging from the wreckage of CHRISTIAN DEATH, he went on to form industrial pioneers PREMATURE EJACULATION and the more conventionally gothic SHADOW PROJECT.
GITANE DEMONE joined Christian Death with Rozz Williams from 1983-1989 and went from that time her own way with different solo projects.
DREAM HOME HEARTACHE is by far the most impressive work by Gitane Demone and Rozz Williams.
Feeling that their past work – particularly with Christian Death – has bound them in gothic
straight-jacket,
GITANE and ROZZ felt the need to expand that time.
The result was "Dream Home Heartache", a breathtaking album with melancholy ballads, piano and a very smooth & jazzy atmosphere.
Produced by Ken Thomas.
Tracklist:
01 In every Dreamhome a Heartache
02 These vulnerable Eyes
03 The Pope`s Egg Hat
04 Manic Depression
05 Flowers
06 A World apart
07 Moon without a Tear
08 Dream Home Heartache reprise
09 Manic Depression II (Bonus-Track)