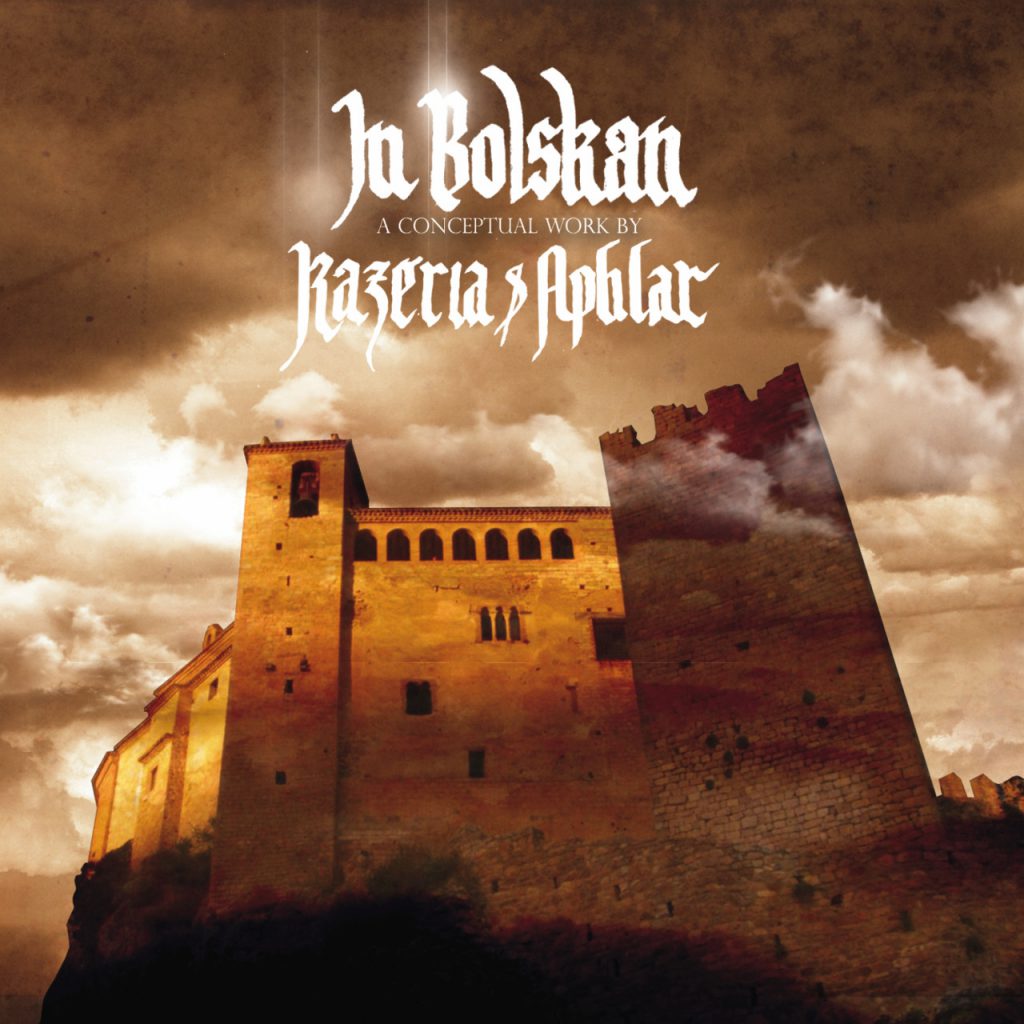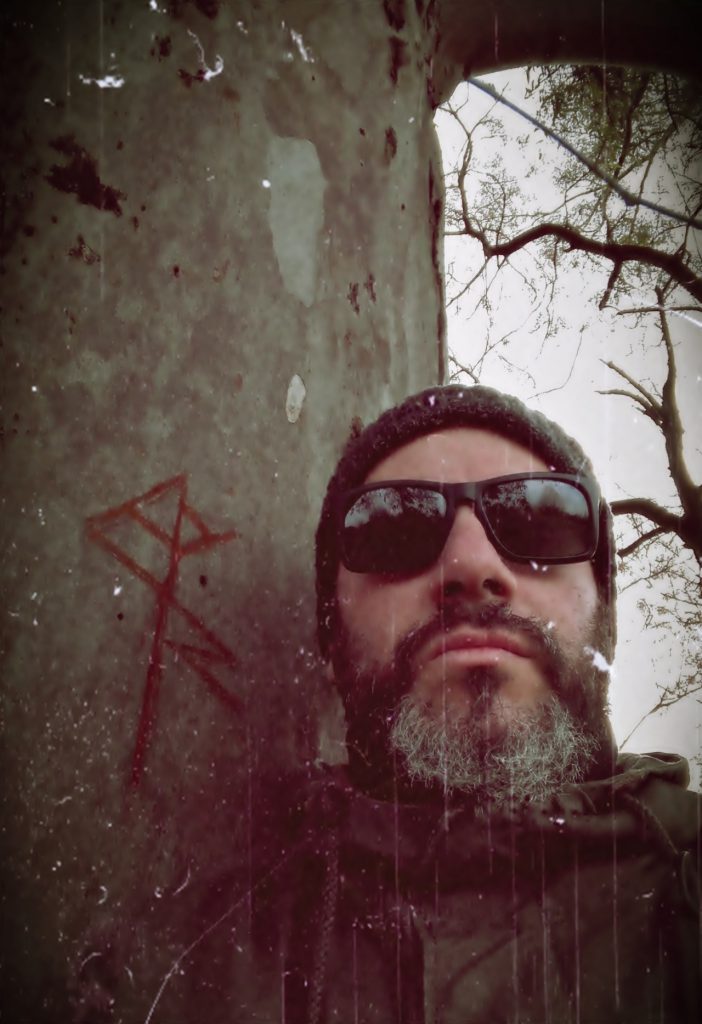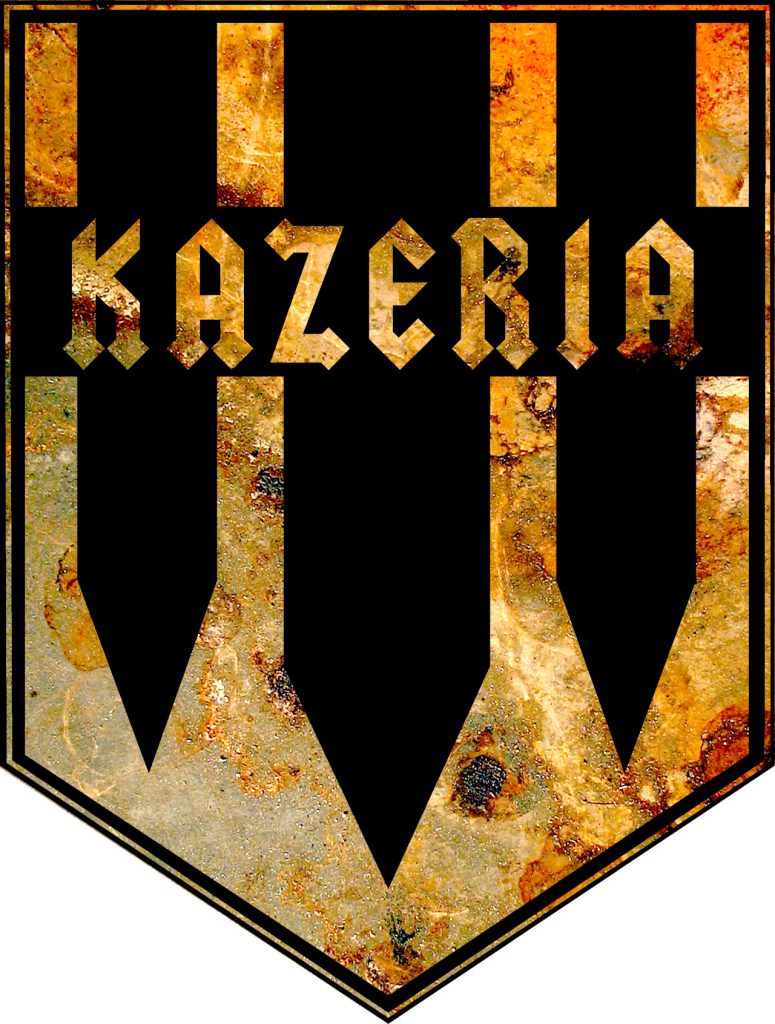 In Bolskan a conceptual work by Kazeria & Aphlar
Label: Gradual Hate Records GH 129 CD
Format: CD, EP, Limited Edition , Digifile
Country: Spain
Released: 2016
Style: Martial, Neoclassic, Dark Folk
Kazeria, the well known Martial / Neoclassical act from Argentina, presents its latest work: "In Bolskan"; an epic journey evoking the ancient past of northern Aragón, in the Kingdom of Spain. During a recent travel to that region, Kazeria conceived the album to express its impressions on archaic traditions and the great symbolic heritage found there. 
The album was composed by the fruitful collaboration between Kazeria and Aphlar, a rustic and energetic neofolk act, also from Buenos Aires.
The tracks deliver a sophisticated blend of ritual ambient; martial percussions (taken live from the traditional drummers of Huesca; the town once named Bolskan…) and a strong neofolk approach, due to Aphlar´s guitars and voice. These elements create an evocative atmosphere, dealing with pre-christian and medieval times. 
To those familiar to the these styles and bands like Of The Wand and The Moon, Nebelung, Falkenstein, Raison D´etre, Apoptose or Ain Soph, they will find in "In Bolskan" a conceptual and very interesting album.
+ + +
Versión Español
Kazeria, el conocido proyecto Martial / Neoclásico procedente de Argentina, presenta su último trabajo: "In Bolskan"; un viaje épico que evoca el pasado antiguo de la zona norte de Aragón, en el Reino de España. Durante un reciente viaje a esa región, Kazeria concibió el disco para expresar sus impresiones sobre las tradiciones arcaicas y la gran herencia simbólica encontradas allí.
El álbum fue compuesto por la fructífera colaboración entre Kazeria y Aphlar, un rústico y enérgico proyecto neofolk de Buenos Aires.
Las pistas ofrecen una sofisticada mezcla de ambient/ritual; percusiones marciales (tomadas en vivo de los tradicionales tamborileros de Huesca; la ciudad alguna vez llamada Bolskan…) y un fuerte enfoque neofolk debido a las guitarras y voz de Aphlar. Estos elementos crean una atmósfera evocadora, que trata de los tiempos pre-cristianos y medievales.
Para aquellos que están familiarizados con los estilos y bandas como Of The Wand and The Moon, Nebelung, Falkenstein, Raison D'être, Apoptose o Ain Soph, encontrarán en "In Bolskan" un álbum conceptual muy interesante.
Buy: http://www.gh-records.com/1262-in-bolskan-a-conceptual-work-by-kazeria-aphlar.html