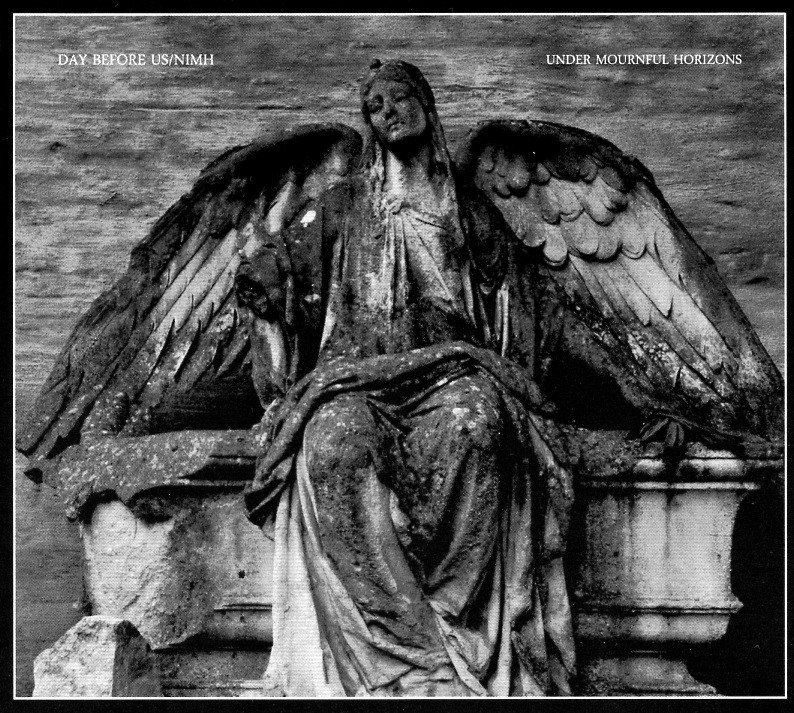 Day Before Us / Nimh – Under Mournful Horizons
Label: Rage In Eden – RAGE 91
Format: CD, Album, Limited Edition
Country: Poland
Released: 15 Sep 2012
Style: Modern Classical, Ambient
First collaboration release between Philippe BLACHE, a french musician composing music since 2010 under the name of DAY BEFORE US, and Guiseppe VERTICCHIO from NIMH, a well-known and appreciated italian project for his numberous releases on various labels such as MALIGNANT RECORDS, EIBON RECORDS, AMPLEXUS, SILENTES, and others. Here, DAY BEFORE US plays piano, organ, guitar while NIMH uses synthesizers, samples, field-recording, various objects, voice, effects, treatments….. The result is an evolutive, complex, subtle, emotional album at the cross between neo-classic and dark ambient, with many concrete sounds and "avant-garde" elements. In digipack. Released in 2012. 5 tracks / Total time : 45'55.
Buy: 12 € http://www.gh-records.com/1013-day-before-us-nimh-under-mournful-horizons.html